Important Steps to Take When Hiring a Commercial Cleaning Service Provider for Your Temperance, Michigan Business
Keeping your Temperance, Michigan business clean and tidy is important. A clean and sanitized business presents a strong image to the community, makes the workplace safe and healthy for your employees, clients, and visitors, and will keep your staff healthy and productive. However, keeping a commercial building clean can be a challenge. Hiring a commercial cleaning service for professional cleaning in Temperance, Michigan is one of the best investments you can make for your company, but finding the right service provider means doing a little homework.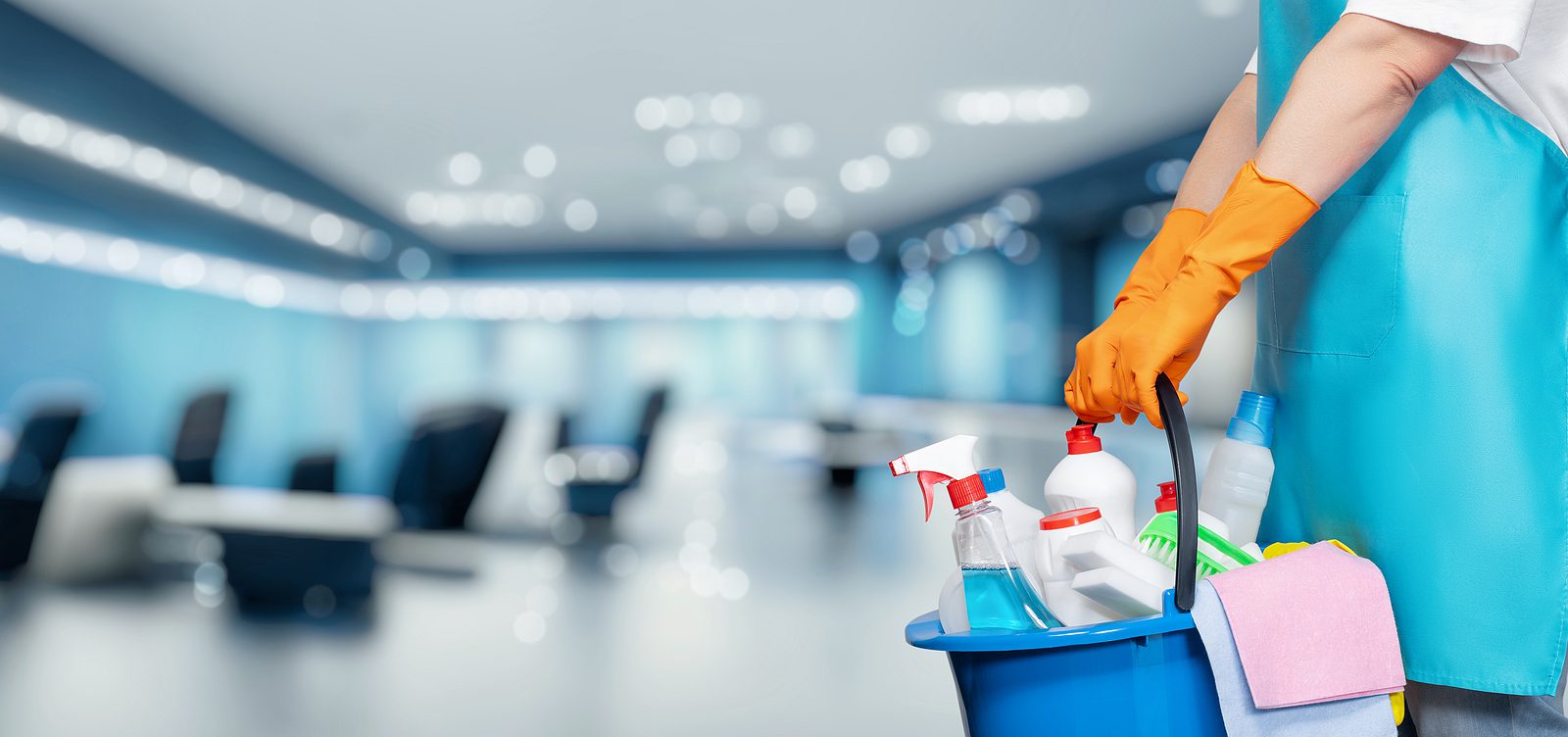 Assessing Your Cleaning Needs
When you initially make contact with a commercial cleaning service provider, they should start with a full consultation to assess your cleaning needs. Every business is different, and the cleaning service provider should take the time to understand your facility's unique cleaning requirements. An industrial space, office building, medical facility, and educational space all have very different sanitation needs. The size of your facility, the amount of traffic your facility sees daily, and the variety of different spaces you occupy will make a difference as well. Our team can determine the specific cleaning tasks your business will require, as well as the frequency of when we can perform those tasks to meet your expectations. Some small office buildings may only want to schedule a weekly cleaning, while others will require a daily cleaning. As we discuss the needs, we can determine the best schedule that will provide the highest level of cleaning with the least amount of disruption to your business. 
In addition to regular cleaning, there are other services we provide that can meet the needs of your business. During the initial consultation, a schedule can be built for cleaning tasks outside of the regular schedule, such as carpet and floor cleaning, window cleaning, and various other forms of deep cleaning in your Temperance, Michigan business. If your building requires daily services, day porter service is available to take your business to the next level. Day porters can help maintain a presentable atmosphere throughout the day, ensuring that restrooms, common areas, and high traffic spaces are always tidy by performing spot cleaning, trash removal, and promptly addressing spills and other cleanliness issues that arise.
Assessing the Company's Cleaning Process and Quality Control
We understand that not everything that looks clean is clean. When you hire a commercial cleaning service, you deserve more than just surface level cleaning. When you have a commercial cleaning service that is only focused on the visual appeal, you lose out on the benefits of a thoroughly clean and sanitized office. When you hire a commercial cleaning service provider, ask about their cleaning processes and the measures in place for quality control. What disinfection processes do they offer for high traffic and high touch areas, such as restrooms and break rooms? Do the employees participate in ongoing training on best practices? If you request a cleaning audit, is the company willing to provide it? You need to trust that your commercial cleaning company is providing a quality service with best practices for cleaning and disinfection. A good commercial cleaning company should be willing to walk you through both the processes and the measures in place for quality control.
Considering Environmental and Sustainability Practices
Some cleaning products claim to be green, but are as ineffective as simply using water. Some cleaning products may be effective at cleaning and sanitizing, but they actually can contribute to poor indoor air quality due to the chemical residue. Not only will this be detrimental to your employees, but harsh chemicals are also harmful to the environment. Neither of these choices is right for your business, but there is a solution. With more businesses focused on sustainability and corporate responsibility, we understand the need for green cleaning initiatives. Quality Cleaning Service uses high-quality, eco-friendly, and effective cleaning products that will help your Temperance, Michigan company reduce the environmental impact while still able to eradicate germs and pathogens.
Communication and Availability
Communication is essential to a positive relationship with your commercial cleaning service. Whether you are hiring a commercial cleaning service for a one time deep clean, a regular cleaning schedule, or day porter service, you need to make sure that you can reach them whenever you need to. When you consider hiring a commercial cleaning service provider in Temperance, Michigan, assess the initial responsiveness. Were they easy to reach? Did they return your call promptly? How quickly were you able to set up a consultation? Is communication limited to the phone, or are there other ways to get in touch? More importantly, when you make contact, determine if you are on the same page. Does your commercial cleaning service provider understand your needs? Are they responsive to your concerns? If you have an issue, is it resolved satisfactorily?
When you are trying to run a business, you need to know that your commercial cleaning service will enhance your business, not disrupt it. Talk to your commercial cleaning service provider about scheduling options. A quality commercial cleaning service will work with you to make sure they can provide services when it is convenient for you and your business. At Quality Cleaning Service, we offer flexible scheduling. Whether you prefer us to handle the cleaning while you are present during the day, or come in after hours to handle the work, we are ready to work with you. As a BBB certified business and part of ISN, a safety membership required by some of our valued customers, we are confident we can provide the high-quality, reliable commercial cleaning service you are looking for. All employees have undergone a comprehensive background check and thorough training, and we are confident that you can feel comfortable with our team in your work space at any time.
Contact Quality Cleaning Service 
As a leader in the Temperance, Michigan commercial cleaning service, Quality Cleaning Service uses top of the line equipment, high quality, eco-friendly cleaning products, and advanced cleaning techniques to deliver the results you need. We offer a full range of reliable cleaning services that can be provided on your schedule, and we will develop a unique solution that fits your needs and preferences. We take pride in our decades of experience in this community, and will work hard to maintain your reputation. When you contact us, you will discover the difference that professional commercial cleaning can make for your business.
See What Our Clients Have to Say About Us
Quality Cleaning of Northwest Ohio has truly exceeded my expectations when it comes to professional cleaning services. I've had the pleasure of using their services for both my home and office, and they consistently deliver exceptional results. From the moment I contacted them, their customer service was outstanding. They were prompt in responding to my inquiries, and they took the time to understand my specific cleaning needs. Their team was friendly, professional, and respectful throughout the entire process.
Testimonial #3
I would like to share my wonderful experience with Quality Cleaning Service of Northwest Ohio for their exceptional commercial cleaning services. As a business owner, maintaining a clean and presentable workplace is of utmost importance to me, and Quality Cleaning Service exceeded my expectations in every way. One thing that truly impressed me was their commitment to using high-quality cleaning products and equipment. They ensured that our office space was not only clean but also safe and healthy for our employees and clients. Their eco-friendly approach and use of non-toxic solutions gave me peace of mind, knowing that we were contributing to a cleaner environment. Another aspect that sets Quality Cleaning Service apart is their well-trained and friendly staff. They were punctual, courteous, and respectful of our workspace. They worked discreetly and diligently, allowing us to carry on with our daily operations without any disruptions. Overall, I cannot recommend Quality Cleaning Service of Northwest Ohio enough. Their dedication to providing top-notch commercial cleaning services, their use of eco-friendly practices, and their attentive and professional staff make them a standout choice for any business in need of reliable cleaning services. They have truly become an integral part of our office maintenance, and I look forward to continuing our partnership in the future.
Testimonial #1
What sets Quality Cleaning Service apart is their exceptional staff. Each member of their team is skilled, well-trained, and consistently exhibits a strong work ethic. They arrive promptly and efficiently tackle every cleaning task, leaving our workspace immaculate and inviting. I can confidently say that Quality Cleaning Service of Northwest Ohio has become an invaluable partner in maintaining the cleanliness and hygiene of our commercial space. I highly recommend their services to any business owner in need of top-notch commercial cleaning. They have certainly earned my trust and loyalty.
Testimonial #2
Recent Blog Posts
A clean and well-maintained commercial space is the cornerstone of a successful business. It not only enhances the […]
Tile flooring is a popular choice for its durability, versatility, and aesthetic appeal. However, to keep tile floors […]
Carpets bring warmth, comfort, and style to any space, but over time, they accumulate dirt, stains, and allergens […]