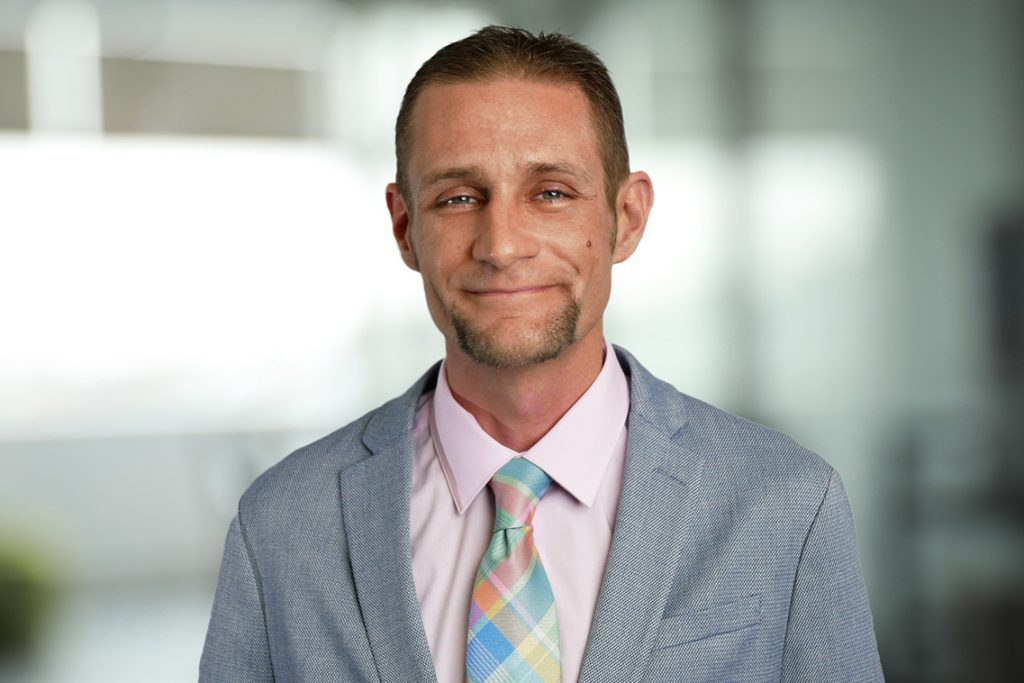 Ralph Obenour
Owner
Ralph is a Toledo native and has spent his entire career in the service industry. Most notably with Taco Bell as a Director of Growth operating the northern Ohio stores. Ralph has been nationally recognized for his team's efforts over the last several years. Ralph has also spent the early part of his career in the commercial cleaning industry as an Area Manager with a local janitorial company. He is Betco tile floor care certified and holds a degree in banking and finance. In 2018, Ralph started Premier Building Service Contractors LLC and in 2020 acquired Quality Cleaning of Northwest Ohio.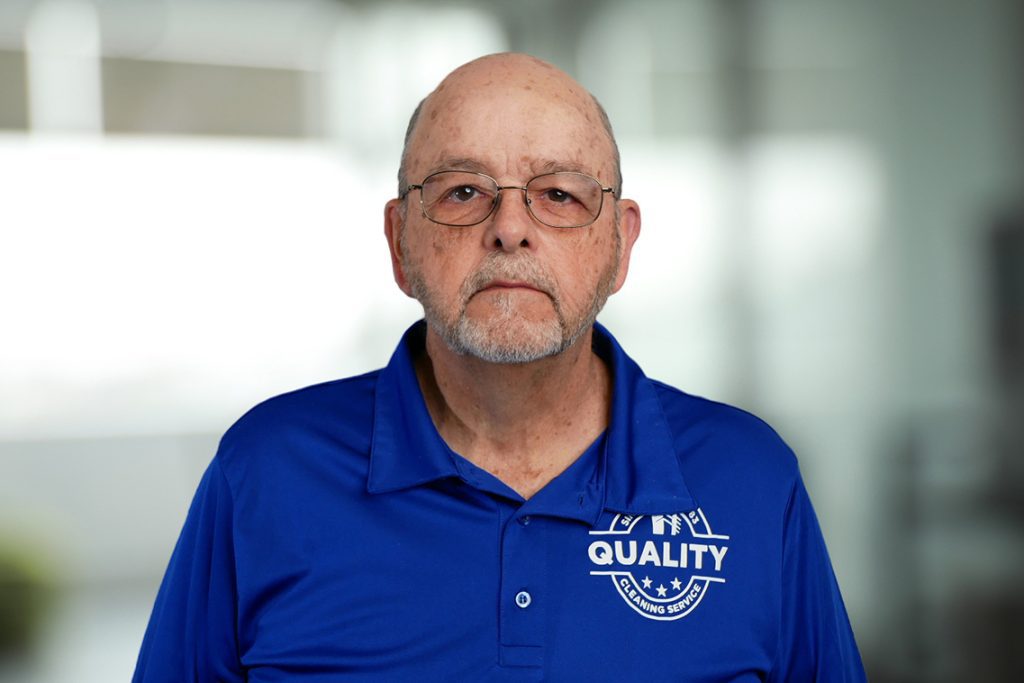 Daniel Terry
President of Operations
Dan has spent the last 40 years working in the commercial cleaning industry. Dan has held positions as an operations manager, vice president of operations and general manager. Dan's 40 years of experience in the commercial cleaning industry has allowed him to improve sales, turnover and overall operations during his tenure with different brands. Dan has been responsible for overall operations at facilities such as Dana Corp, Davis-Besse, BP Refinery and One Government Center to name a few.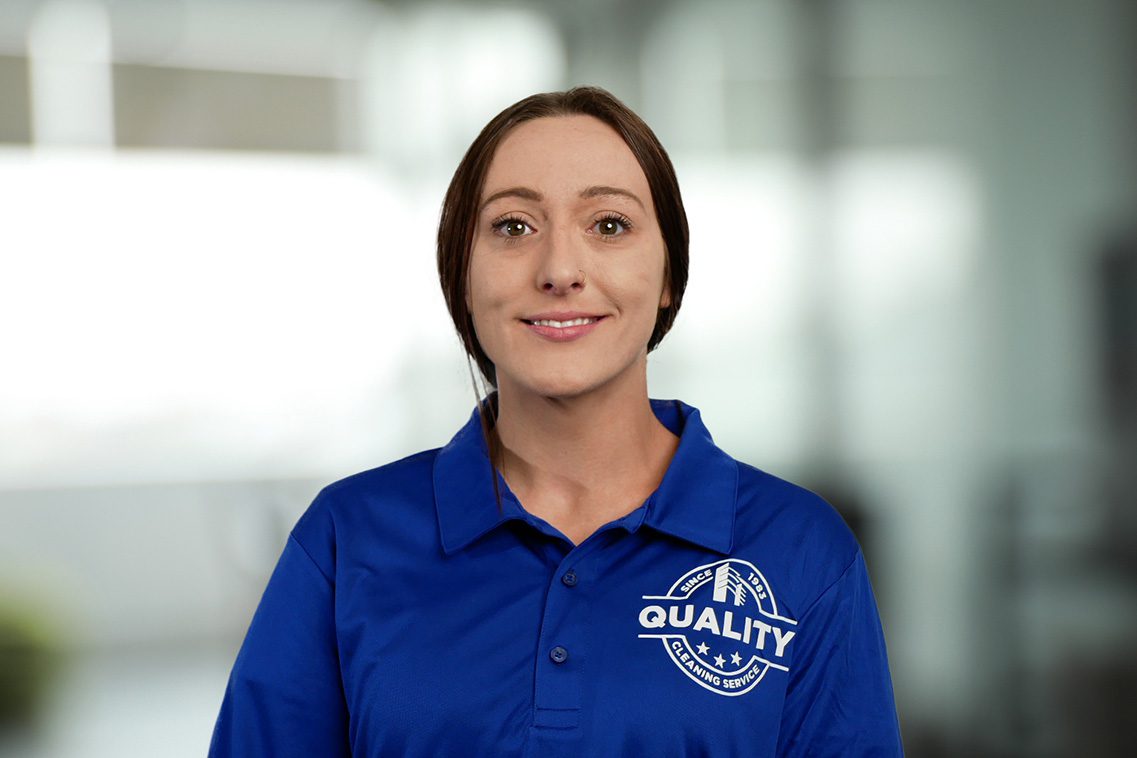 Jamie Vicars
Operations Manager
Jamie is a lifelong resident of McClure, OH and is the mother of Delilah who is 5 years old. Jamie has worked her entire career in the service industry and been in management for the last 10 years. When Jamie isn't working, she loves to spend time with her family, reading and doing outdoor activities with her friends.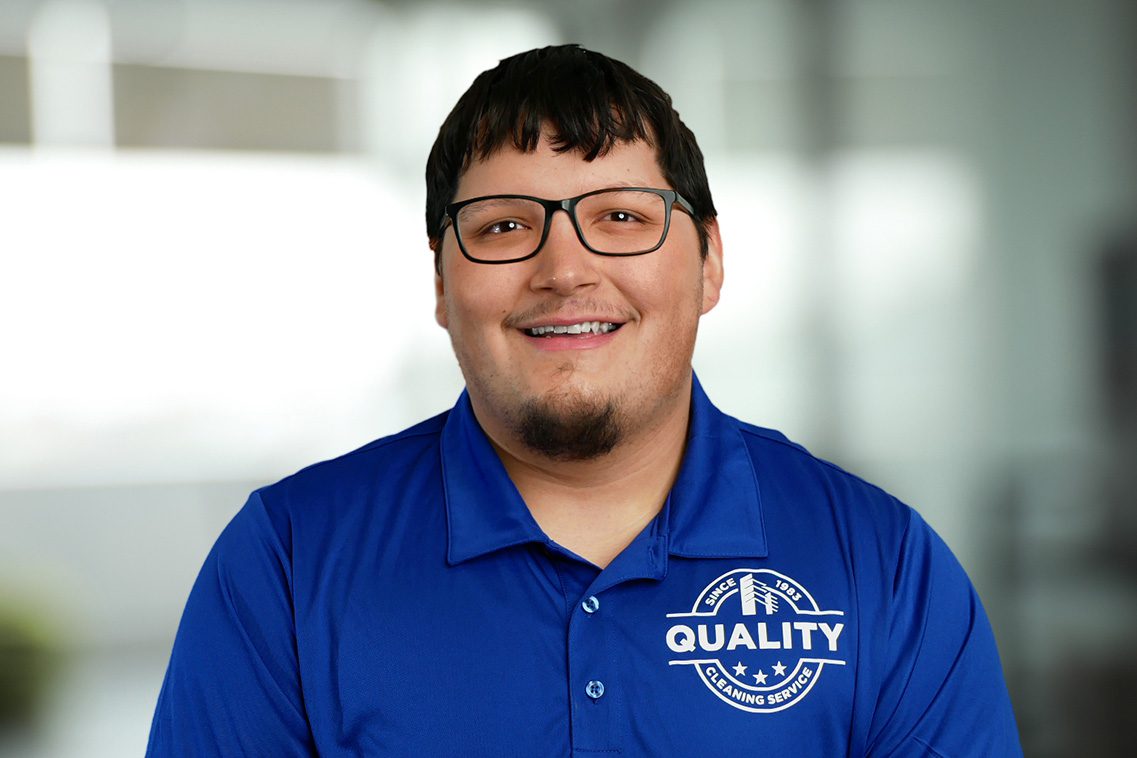 Matt Garza
Operations Manager
Matt was born in Defiance, OH and recently moved to Perrysburg, OH. Matt has spent his career in the service industry and has managed operations at a two-million-dollar business. He was responsible for all aspects of operations, including hiring, training, and scheduling. Matt has spent the last 6 years in management and when he is not working at Quality he enjoys hanging out with his friends and family.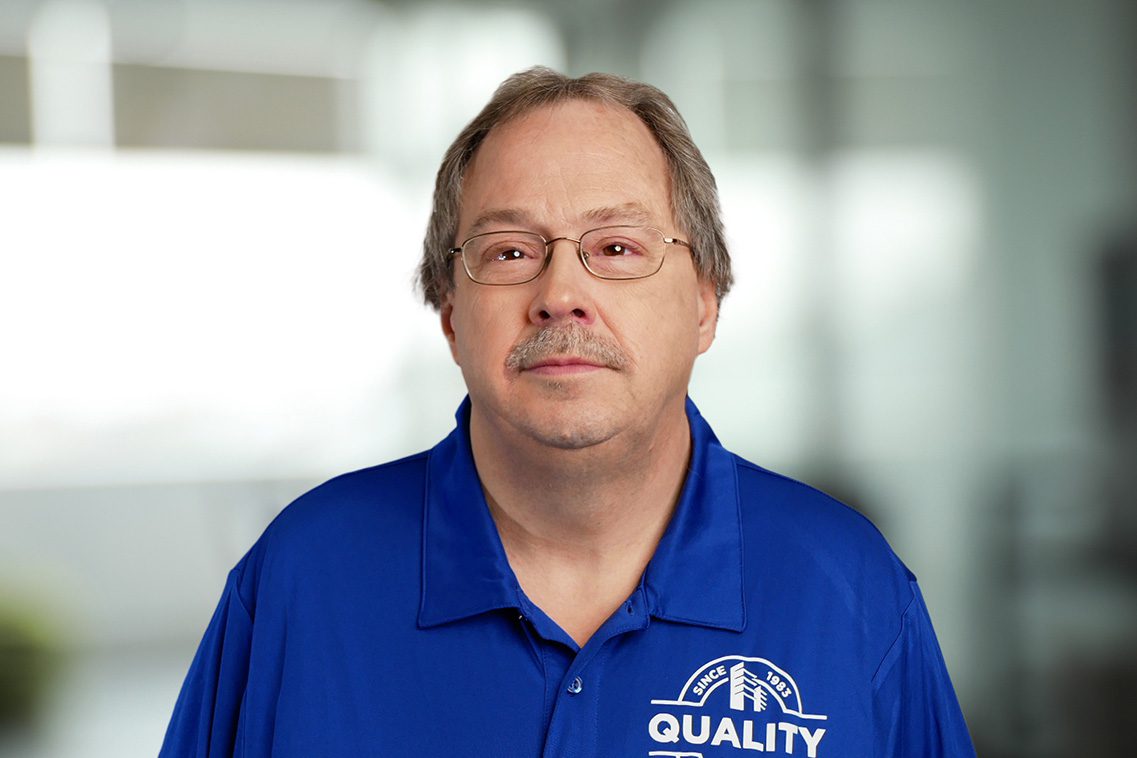 Alan Reinhart
Tile and Floor Care Specialist
Alan has worked for Quality Cleaning for over 30 years as a Floor/Carpet Care Specialist. In that time, he accumulated a broad knowledge base of different flooring and carpet types, as well as the specific techniques for cleaning them.
Alan routinely receives compliments from customers regarding the quality of his work, and he is an important part of our team. Alan is a lifelong resident of Wauseon, and loves going to the Fulton County fair each year with his family.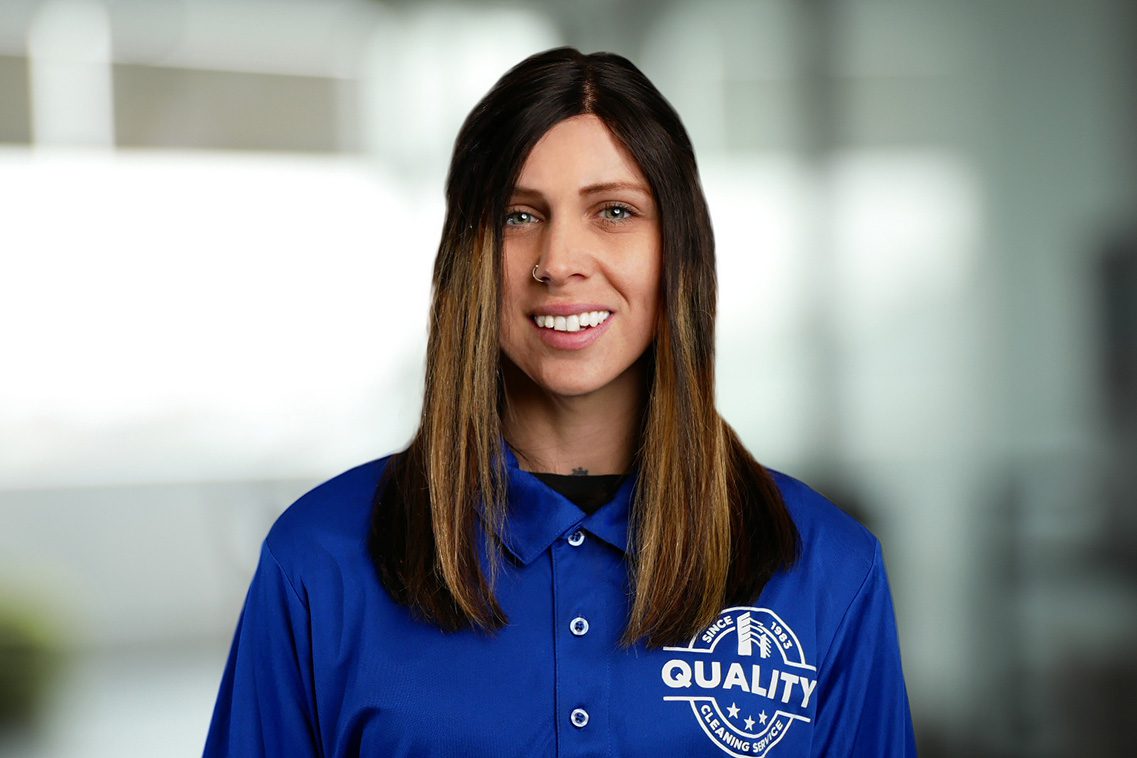 Katrina Hoetzel
Operations Manager
Katrina is a native of Kingston, Ontario and immigrated to the US with her family in 2005. Katrina is a mother to her 13-year-old boy Nolan and her 8-year-old daughter Marlie. In her free time, she loves to spend time with her family doing outdoor activities such as horseback riding and kayaking. Katrina began with Quality in a team member role and quickly shined and moved up into management a short time later.
See What Our Clients Have to Say About Us
What sets Quality Cleaning Service apart is their exceptional staff. Each member of their team is skilled, well-trained, and consistently exhibits a strong work ethic. They arrive promptly and efficiently tackle every cleaning task, leaving our workspace immaculate and inviting. I can confidently say that Quality Cleaning Service of Northwest Ohio has become an invaluable partner in maintaining the cleanliness and hygiene of our commercial space. I highly recommend their services to any business owner in need of top-notch commercial cleaning. They have certainly earned my trust and loyalty.
Testimonial #2
I would like to share my wonderful experience with Quality Cleaning Service of Northwest Ohio for their exceptional commercial cleaning services. As a business owner, maintaining a clean and presentable workplace is of utmost importance to me, and Quality Cleaning Service exceeded my expectations in every way. One thing that truly impressed me was their commitment to using high-quality cleaning products and equipment. They ensured that our office space was not only clean but also safe and healthy for our employees and clients. Their eco-friendly approach and use of non-toxic solutions gave me peace of mind, knowing that we were contributing to a cleaner environment. Another aspect that sets Quality Cleaning Service apart is their well-trained and friendly staff. They were punctual, courteous, and respectful of our workspace. They worked discreetly and diligently, allowing us to carry on with our daily operations without any disruptions. Overall, I cannot recommend Quality Cleaning Service of Northwest Ohio enough. Their dedication to providing top-notch commercial cleaning services, their use of eco-friendly practices, and their attentive and professional staff make them a standout choice for any business in need of reliable cleaning services. They have truly become an integral part of our office maintenance, and I look forward to continuing our partnership in the future.
Testimonial #1
Quality Cleaning of Northwest Ohio has truly exceeded my expectations when it comes to professional cleaning services. I've had the pleasure of using their services for both my home and office, and they consistently deliver exceptional results. From the moment I contacted them, their customer service was outstanding. They were prompt in responding to my inquiries, and they took the time to understand my specific cleaning needs. Their team was friendly, professional, and respectful throughout the entire process.
Testimonial #3
Recent Blog Posts
A clean and well-maintained commercial space is the cornerstone of a successful business. It not only enhances the […]
Tile flooring is a popular choice for its durability, versatility, and aesthetic appeal. However, to keep tile floors […]
Carpets bring warmth, comfort, and style to any space, but over time, they accumulate dirt, stains, and allergens […]