Sell Your Cleaning Business
You've worked hard to get your commercial cleaning business where it is today. Over the years you've built a solid foundation based on a commitment to excellence your customers have come to rely on.
When it's time for you to retire from your cleaning business or you are interested in moving on to another venture, consider selling your business to Quality Cleaning Services. We are proud to offer a comprehensive range of commercial cleaning services that are tailored to meet the specific needs of our clients. As we continue to grow and broaden our services, we would love to discuss adding your region and clientele to our expanding business and continue to provide a high level of quality service to them as well.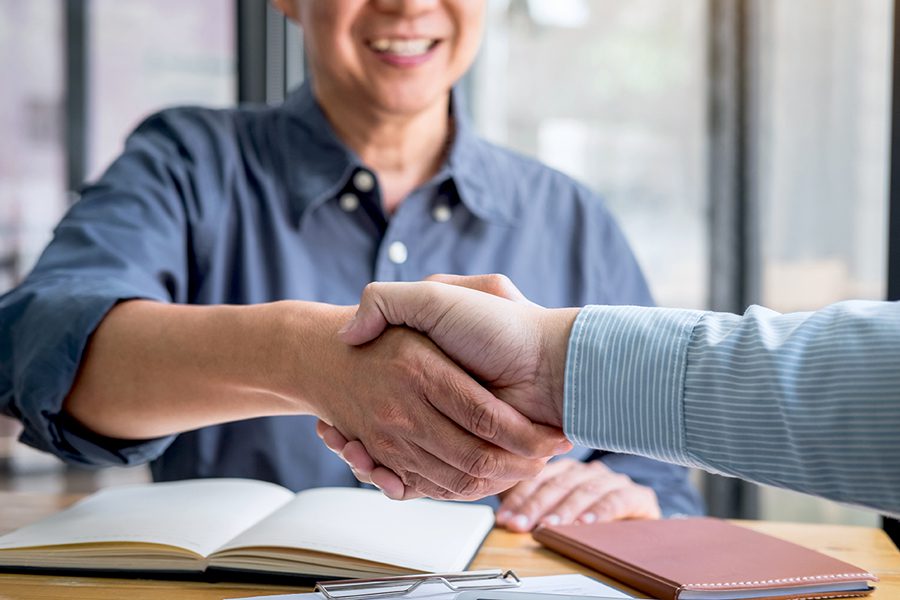 We believe that acquiring other cleaning service businesses is an excellent way to continuously develop our operations and reach new markets. We are interested in purchasing businesses that share our commitment to a high standard of cleaning and customer satisfaction.
If you are a cleaning service business owner who is thinking about selling your business, we would love to hear from you. We are committed to working closely with potential sellers to ensure a smooth and successful acquisition process. We understand that selling a business can be a significant decision, and we are committed to making the process as seamless and stress-free as possible.
When you choose to sell your cleaning business to Quality Cleaning Service, you can have confidence in knowing that your clients are in good hands. We are committed to providing the same high-quality commercial cleaning services and exceptional customer experiences that you have been providing to your clients all this time. We are dedicated to upholding the reputation you have worked so hard to build.
If you are interested in selling your cleaning service business to us, please contact Quality Cleaning Service to learn more about our acquisition process and how we can work together for a smooth transition. We look forward to hearing from you!
See What Our Clients Have to Say About Us
I would like to share my wonderful experience with Quality Cleaning Service of Northwest Ohio for their exceptional commercial cleaning services. As a business owner, maintaining a clean and presentable workplace is of utmost importance to me, and Quality Cleaning Service exceeded my expectations in every way. One thing that truly impressed me was their commitment to using high-quality cleaning products and equipment. They ensured that our office space was not only clean but also safe and healthy for our employees and clients. Their eco-friendly approach and use of non-toxic solutions gave me peace of mind, knowing that we were contributing to a cleaner environment. Another aspect that sets Quality Cleaning Service apart is their well-trained and friendly staff. They were punctual, courteous, and respectful of our workspace. They worked discreetly and diligently, allowing us to carry on with our daily operations without any disruptions. Overall, I cannot recommend Quality Cleaning Service of Northwest Ohio enough. Their dedication to providing top-notch commercial cleaning services, their use of eco-friendly practices, and their attentive and professional staff make them a standout choice for any business in need of reliable cleaning services. They have truly become an integral part of our office maintenance, and I look forward to continuing our partnership in the future.
Testimonial #1
Quality Cleaning of Northwest Ohio has truly exceeded my expectations when it comes to professional cleaning services. I've had the pleasure of using their services for both my home and office, and they consistently deliver exceptional results. From the moment I contacted them, their customer service was outstanding. They were prompt in responding to my inquiries, and they took the time to understand my specific cleaning needs. Their team was friendly, professional, and respectful throughout the entire process.
Testimonial #3
What sets Quality Cleaning Service apart is their exceptional staff. Each member of their team is skilled, well-trained, and consistently exhibits a strong work ethic. They arrive promptly and efficiently tackle every cleaning task, leaving our workspace immaculate and inviting. I can confidently say that Quality Cleaning Service of Northwest Ohio has become an invaluable partner in maintaining the cleanliness and hygiene of our commercial space. I highly recommend their services to any business owner in need of top-notch commercial cleaning. They have certainly earned my trust and loyalty.
Testimonial #2
Recent Blog Posts
A clean and well-maintained commercial space is the cornerstone of a successful business. It not only enhances the […]
Tile flooring is a popular choice for its durability, versatility, and aesthetic appeal. However, to keep tile floors […]
Carpets bring warmth, comfort, and style to any space, but over time, they accumulate dirt, stains, and allergens […]