The Role of Commercial Cleaning in the Edgerton, Ohio Workplace
Now more than ever, having a workplace that is clean and sanitized is important to both employees and clients. Whether you are working in a warehouse, a traditional office, or an educational facility, the people who use your space deserve a healthy place to work and visit. Our commercial cleaning service is ready to make sure that your Edgerton, Ohio workplace is a clean, healthy, and safe place to be.
Consistency and Reliability: The Benefits of Regular Cleaning
When budgets are stretched thin, you may think that regular cleaning isn't a necessity for your commercial space. Maybe you think you don't need to schedule regular cleaning because you don't have many clients coming through your space. You may rationalize that the work you do isn't "dirty", that you and your employees can handle it on your own, or that you only need to bring in the professionals every few months or so for a deep cleaning.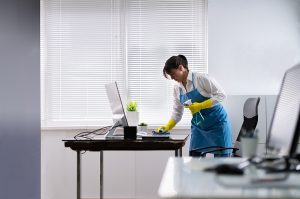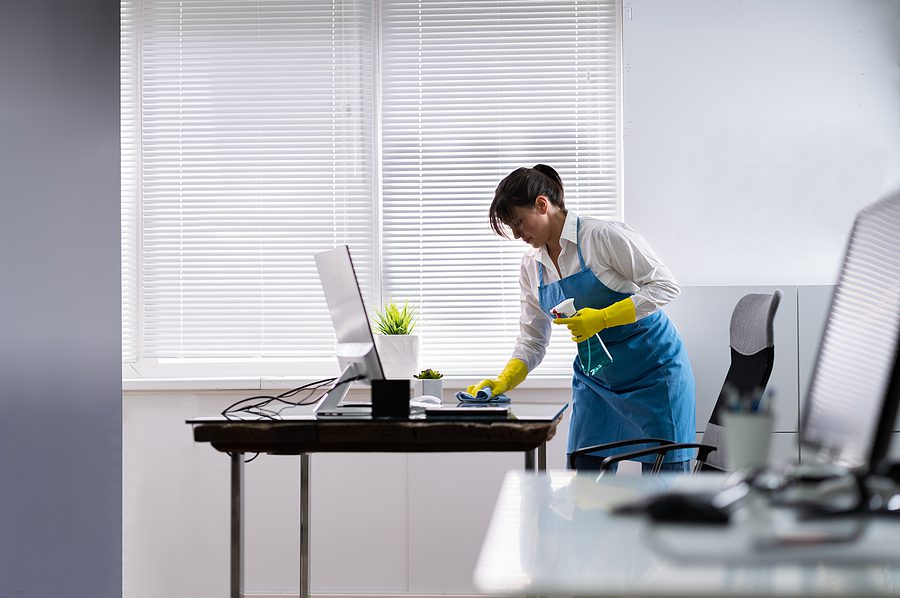 No matter what sort of commercial space you have, occasional cleaning just isn't enough. While the space may not look dirty, there are plenty of places for germs, dust, dirt, and grime to hide and remain unnoticed. Think about the carpet, the ceiling tiles, and the hard-to-reach spaces. If you let things go, you will begin to notice the difference before long. To keep your space looking professional, as well as safe and healthy, you need the consistency and reliability of a regular cleaning routine. While it may seem like you are saving money by cutting back on cleaning, having a regularly scheduled professional commercial cleaning company will increase the overall cost-effectiveness of your space. Mold and mildew are stubborn to remove, carpet is expensive to replace, and excessive dirt and grime can ruin furniture and electronics. Having to do a deep clean every few months is actually more expensive than scheduling cleaning services consistently for your workspace. The benefits of regular cleaning will improve the space for your employees, clients, and visitors.
Minimizing Workplace Distractions through Outsourced Cleaning
Once you've accepted that your commercial space needs regular cleaning, it's time to decide who will be responsible. There are facility managers who try to put this task onto one or more of their employees as "part of the job". This rarely works for a variety of reasons. First, when you put the task of commercial cleaning onto your employees, morale drops significantly. You have hired your current staff to fill roles that benefit your business, and when you assign them tasks that are not part of their official role, you are taking them away from the productivity they could be giving your company. In addition, trying to handle your cleaning in-house is far less effective. When you want a job done well, you bring in professionals. Finally, having the cleaning done during the workday is distracting to both your employees and clients. When you outsource your regular cleanings, you can choose a schedule that works best for you and your business. Having your cleaning take place after regular business hours ensures that there will be no distractions in the workplace. Your employees can enjoy the benefits of a professionally clean space without the distraction of the cleaning itself.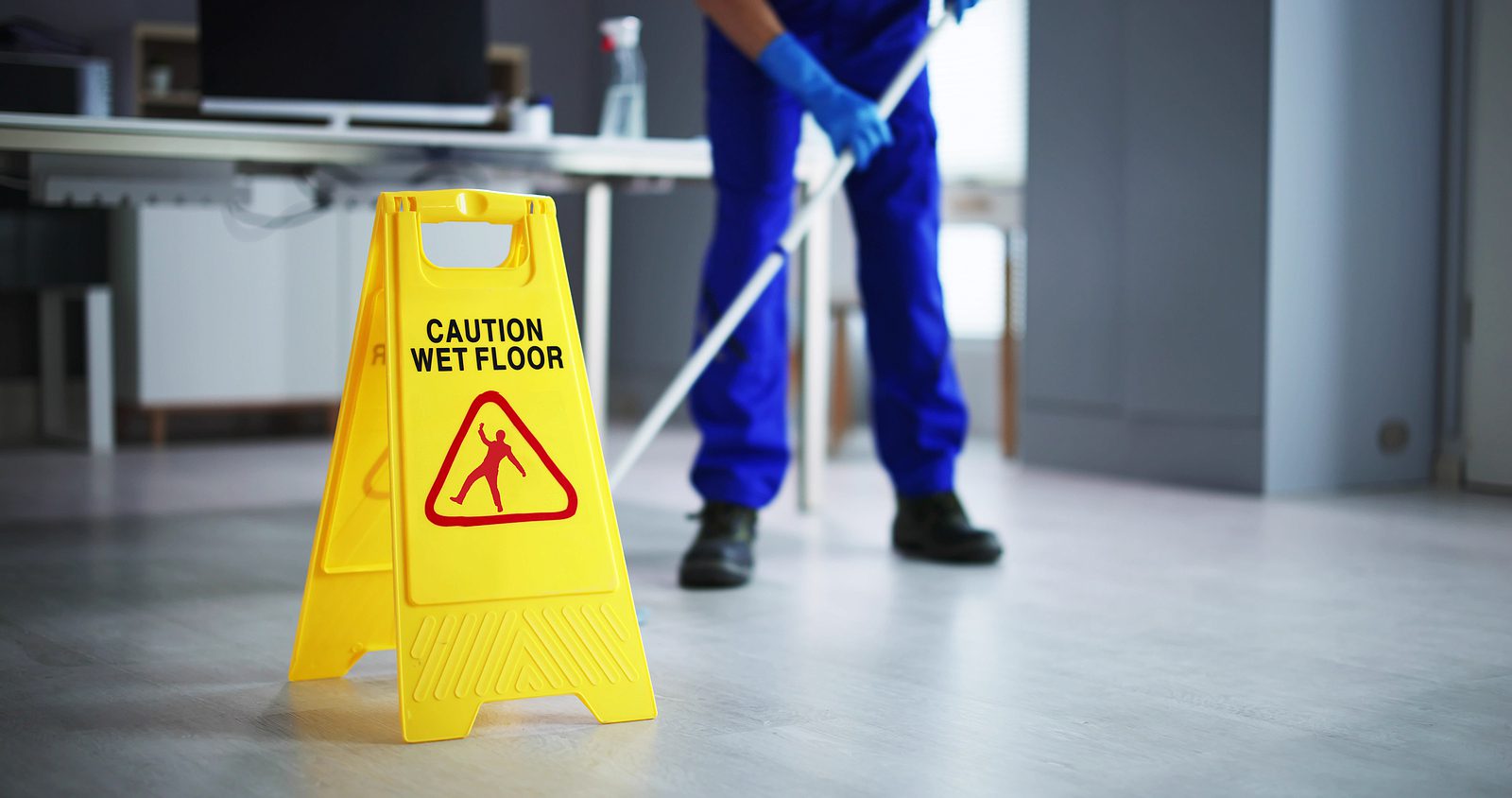 Creating a Positive Work Environment Boosts Employee Engagement
Most of us don't enjoy the act of cleaning itself, but we do enjoy the results. Your employees are the same way. Office cleanliness has been proven to directly boost employee morale. When your space is professionally cleaned and maintained, people are more apt to work harder to succeed. The sense of pride that employees have when working in a professional space boosts self-esteem, too. This then improves employee productivity, which directly benefits your business and – most importantly – your bottom line. To make sure your employees are as productive as possible, you need to invest in a clean space for them to work. Employees will be happier, healthier, more relaxed, and breathing easier. When you are consistently cleaning your workplace, you'll reap the benefits of fewer employee sick days. The more sick days your employees take, the less profitable your business will be. Clean offices are far less friendly to germs, and that's always a good thing.
The Impact of Cleanliness on Customer Satisfaction
Like it or not – first impressions matter. As soon as a client walks into your workplace, they are making a judgment about who you are as a business, and you don't want them to get the wrong idea. Customers and clients care about the appearance of your company. Professionally cleaned workplaces are a draw for clients, whether they realize it or not. If you give the impression that you don't care about the state of your workplace through dusty shelves, dingy carpets, or a grimy restroom, your clients will get a negative impression of your business as a whole. The vast majority of people will actively avoid a business they feel is unclean – particularly a restroom or lobby. When you take pride in your workspace, your clients will appreciate your dedication to your business. It's rare that a client will ever directly tell you that the professional state of your workplace increased their satisfaction, but the impact is there and can't be ignored.
Since 1983, Quality Cleaning Service understands the importance of commercial cleaning in the workplace. We know that your success as a business is directly related to how your building looks, and we are dedicated to making that space as clean and healthy as possible. When you schedule your consultation with our team, we will work with you to develop a cleaning plan for the unique needs of your business. We look at the type of space you have, the size of the space, the number of employees, and the tasks that need to be done on a regular basis. With this plan we will work with your schedule to find the best times to do our job. As a BBB certified business and part of ISN with decades of experience cleaning commercial properties in Edgerton, Ohio, we know that you could be another satisfied customer of ours as well. Let's talk today!
See What Our Clients Have to Say About Us
I would like to share my wonderful experience with Quality Cleaning Service of Northwest Ohio for their exceptional commercial cleaning services. As a business owner, maintaining a clean and presentable workplace is of utmost importance to me, and Quality Cleaning Service exceeded my expectations in every way. One thing that truly impressed me was their commitment to using high-quality cleaning products and equipment. They ensured that our office space was not only clean but also safe and healthy for our employees and clients. Their eco-friendly approach and use of non-toxic solutions gave me peace of mind, knowing that we were contributing to a cleaner environment. Another aspect that sets Quality Cleaning Service apart is their well-trained and friendly staff. They were punctual, courteous, and respectful of our workspace. They worked discreetly and diligently, allowing us to carry on with our daily operations without any disruptions. Overall, I cannot recommend Quality Cleaning Service of Northwest Ohio enough. Their dedication to providing top-notch commercial cleaning services, their use of eco-friendly practices, and their attentive and professional staff make them a standout choice for any business in need of reliable cleaning services. They have truly become an integral part of our office maintenance, and I look forward to continuing our partnership in the future.
Testimonial #1
What sets Quality Cleaning Service apart is their exceptional staff. Each member of their team is skilled, well-trained, and consistently exhibits a strong work ethic. They arrive promptly and efficiently tackle every cleaning task, leaving our workspace immaculate and inviting. I can confidently say that Quality Cleaning Service of Northwest Ohio has become an invaluable partner in maintaining the cleanliness and hygiene of our commercial space. I highly recommend their services to any business owner in need of top-notch commercial cleaning. They have certainly earned my trust and loyalty.
Testimonial #2
Quality Cleaning of Northwest Ohio has truly exceeded my expectations when it comes to professional cleaning services. I've had the pleasure of using their services for both my home and office, and they consistently deliver exceptional results. From the moment I contacted them, their customer service was outstanding. They were prompt in responding to my inquiries, and they took the time to understand my specific cleaning needs. Their team was friendly, professional, and respectful throughout the entire process.
Testimonial #3
Recent Blog Posts
A clean and well-maintained commercial space is the cornerstone of a successful business. It not only enhances the […]
Tile flooring is a popular choice for its durability, versatility, and aesthetic appeal. However, to keep tile floors […]
Carpets bring warmth, comfort, and style to any space, but over time, they accumulate dirt, stains, and allergens […]